Burmester Reference Check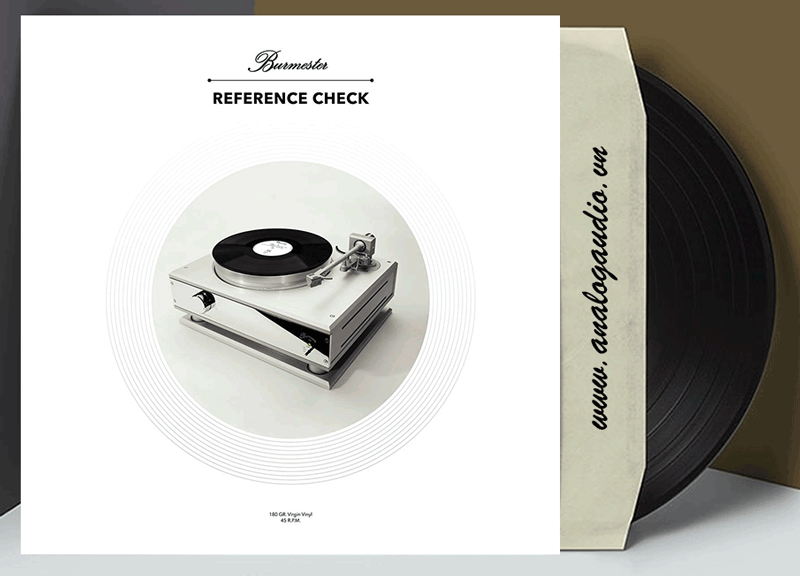 Burmester Reference Check

Loại đĩa : Đĩa than mới 100%
Giá : 1.000.000 đ
Hotline : 0903 33 00 55

Cho vào giỏ hàng
Đĩa than dùng để cân chỉnh và kiểm tra hệ thống rất cần thiết cho các audiophile
Bản 180g Vinyl - 45 vòng - made in Germany
Side A :
* Track 1 : 1kHz Sine Wave for Auto Adjust (1:00)
This signal is assigned to the specific use with the Burmester 100 Phono Preamplifier.
Please see the owner's manual for detailed information on the auto adjust function.
* Track 2 : Sweep 20 Hz - 20 kHz (1:30)
With this signal you can determine whether your cartridge is aligned correctly
1. Play the test signal with your turntable
2. The entire test signal should be reproduced identycally on both channels
3. If this is not a case , please check seat and alignment of the cartridge.
* Track 3 : Anti - Skating
With this free space you can adjust the tonearms's anti-skating properties.
1. Switch the turntable on
2. Place the tonearm on the free space on your test record : the arm should maintain its position and not drift inwards or outwards
3. If the arm does not maintain its position , please adjust the anti-skating as described in the owners manual
* Track 4 : Locked groove
This signal allows you to test the signal-to-noise ratio
1. Play the test signal with your turntable
2. Increase the volume of your preamplifier : even at high volumes you should not notice any noise
Attention: please reduce the volume before using the pick-up-lift
Side B :
Track 5 : Friedemann - Saitensprung
Track 6 : Cæcilie Norby - Stepping Stone
Track 7 : Hans Theessink - Call Me
Track 8 : Beethoven Orchester Bonn: Scherzo. Presto